With restrictions a thing of the past and many of us working in offices again, it's slightly daunting leaving your pet home alone, especially if they're prone to anxiety. Here at Take a Break Pets, we've sought out the best pet cameras for every owner with a furry friend. According to the Pet Food Manufacturers Association, in 2022 around 62 per cent of households have pets, making around 35 million pets owned - including 12 million cats and 13 million dogs.
That's a lot of animals to keep an eye on! For instance, where domestic animals like cats and dogs are most likely to cause trouble at home alone, pet cameras can be used for all types of animals. That is to say, it just depends on what kind of pet owner you are.
Last chance Black Friday deals on pet cameras 2023
We interrupt the regularly scheduled content to let you know that although Black Friday is over, there's still time to grab some last chance Black Friday deals on pet cameras. These are the retailers that still have deals available or keep scrolling to continue reading our buyer's guide.
34% Off: Catit PIXI Smart Mouse Indoor Camera, WAS £75, NOW £49.60
Grab 24% off: owltron W1 Smart Security Camera, WAS £45.99, NOW £34.99
28% off: Wansview Wifi IP Camera WAS £29.99, NOW £21.49
Why should I buy a pet camera? Nowadays, you can get pet monitors of all kinds, including HD to see your pets in high quality, or even two-way audio so you can call your pet and calm them down if needs be. You never know what your pet could be doing at home - especially with many of us out all day - and your cats and dogs may need some extra checking in on.
The best pet cameras and monitors - our full breakdown
Best pet camera with treat dispenser
Description
Perfect for any pet which gets distracted easily, this Furbo Dog camera distributes a treat with
Pros
You can talk to your pet, useful if they need calming down
360 degree rotating view
Cons
Some customers have commented that the signal can drop out occasionally, depending on the stability of their WiFi
Key features
Includes: Treat dispenser, doggie diary, selfie alert, emergency alert, barking alert, two-way audio
Size: 15 x 12 x 22.5cm
Resolution: 1080p and 720p for video capture
Viewing area: 160 degree wide-angle
Colour: White
Customer Review: "I bought this to give myself some peace of mind while I am away from home. It definitely does that. My dogs recognise when it is in use as the light changes from yellow to blue (colours dogs can see). They quickly learned to recognise the noise it makes to signal that treats are coming and come to get them very eagerly. They also seem to recognise my voice when I speak to them through the microphone and will obey commands I give them."
Best overall pet camera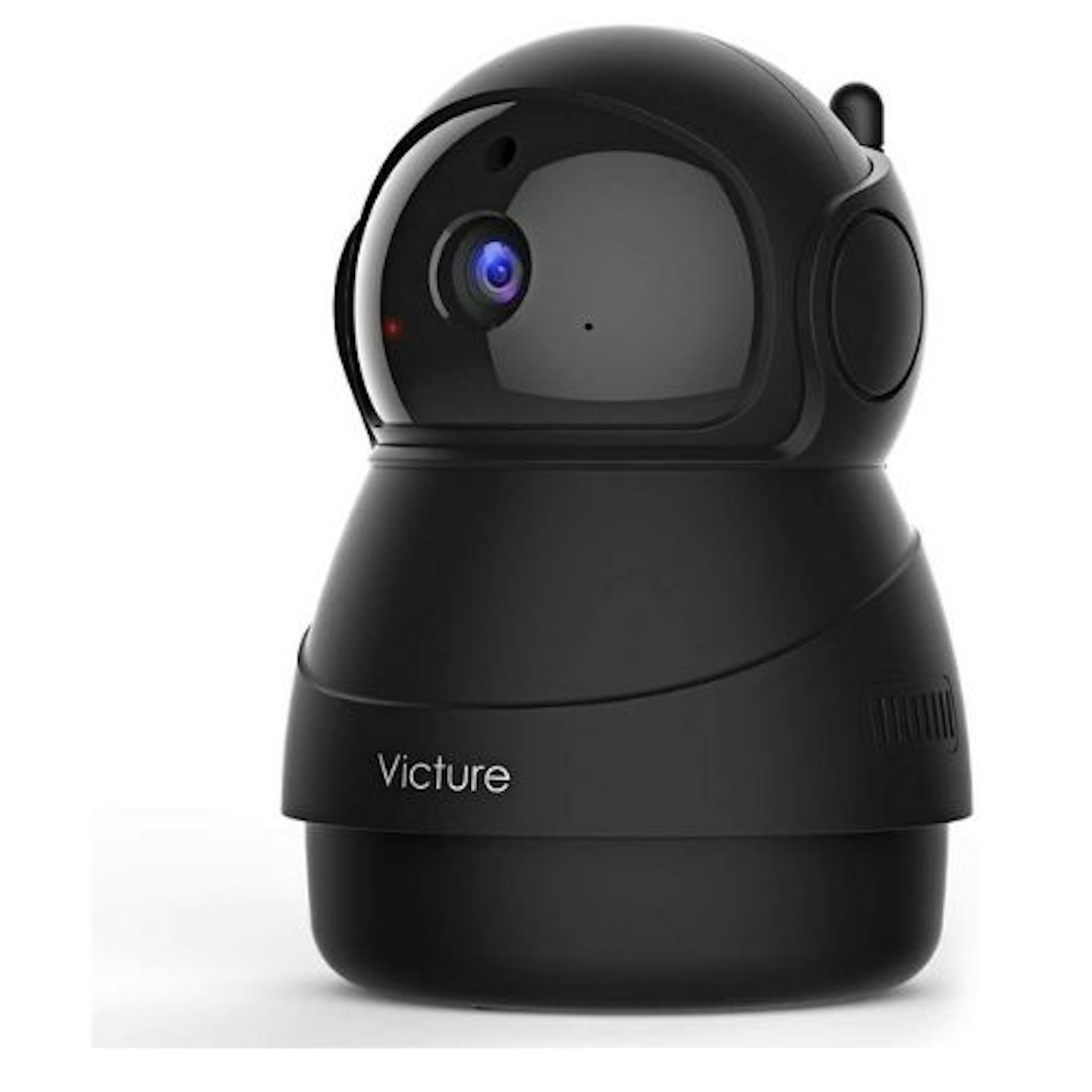 Amazon
Description
This is our top choice - with almost 30,000 reviews the product speaks for itself! Whether you're
Pros
Two-way audio
Wide-angle view
Sound detection
Cons
Very popular so sells out quickly
With a 360-degree wide-angle viewing area and remote tools, you can keep an eye on your pet from wherever they are in the room. The app will send a message to you whenever motion or sound is detected so you'll be able to see immediately if something is to happen.
Key features
Includes: Motion tracker, sound detection, two-way audio, micro SD card, works with Alexa
Size: 16 x 10 x 10cm
Resolution: 1080p
Viewing area: 360-degree panoramic viewing
Colour: Black or White
Customer Review: "Very durable (my mastiff has tried to eat it twice and it's still working) it does the job."
Best pet camera for size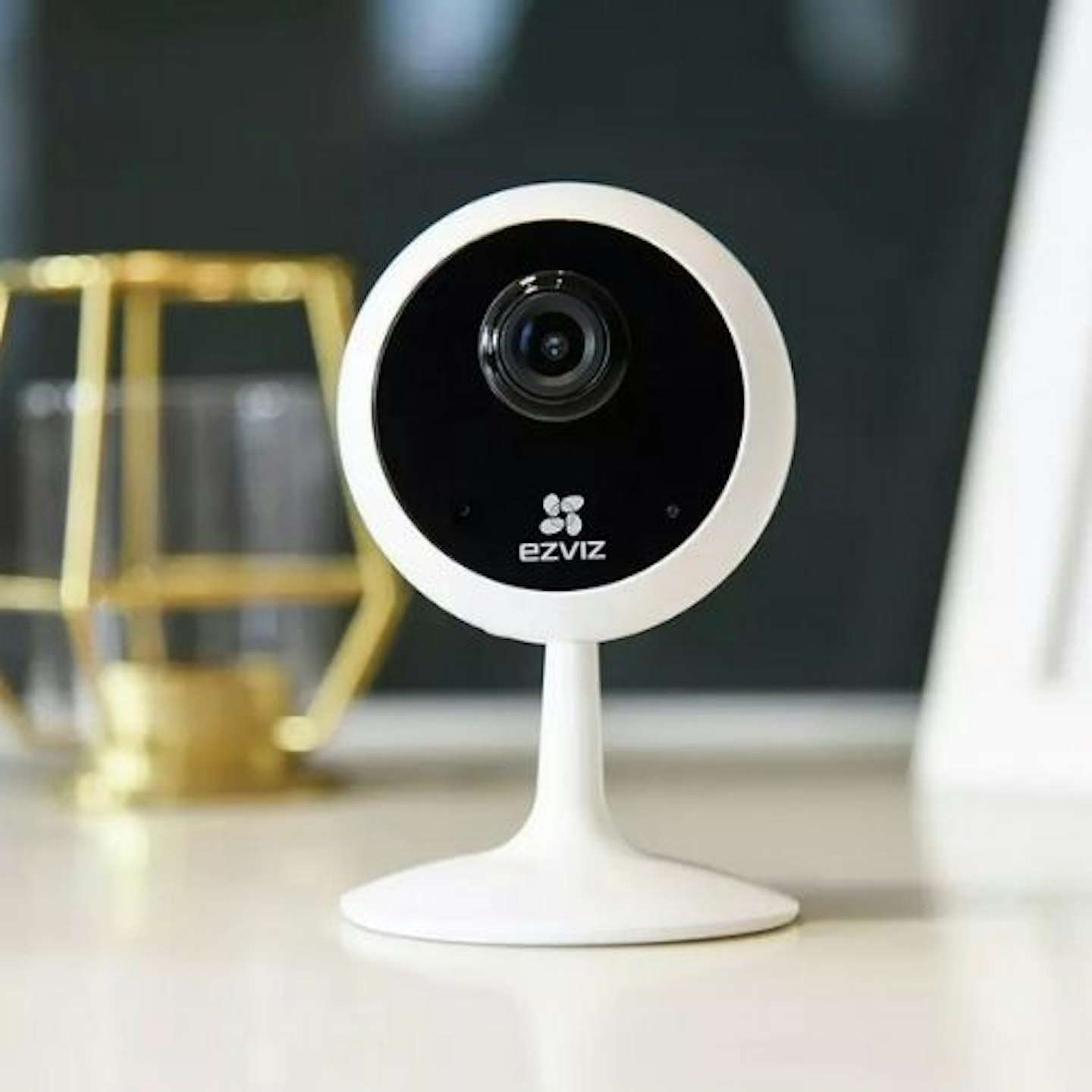 Argos
Description
This is a great camera for a two-way talk function so your pet can hear your voice if you need to
Pros
Alexa and Google Assistant compatible
Excellent value
Easy to set up
Cons
Some reviews have commented on the confusion the wireless (in the product spec) does not mean it's battery-operated, it does have to be plugged in. Wireless refers to it wirelessly connecting to your phone
The only problem with this camera is that if you want to capture videos you'll have to pay £50 a year - but it still allows you to see what's happening in real-time without the extra costs.
Key features
Includes: Alexa compatibility, two-way audio, 12m night vision, one-year guarantee
Size: 103 x 64 x 64cm
Resolution: 720p
Viewing area: 110 degree angle
Colour: White
Customer Review: "Bought this to monitor the dogs while out, have a few of these and keep coming back and purchasing more when needed.
Best budget pet camera
On sale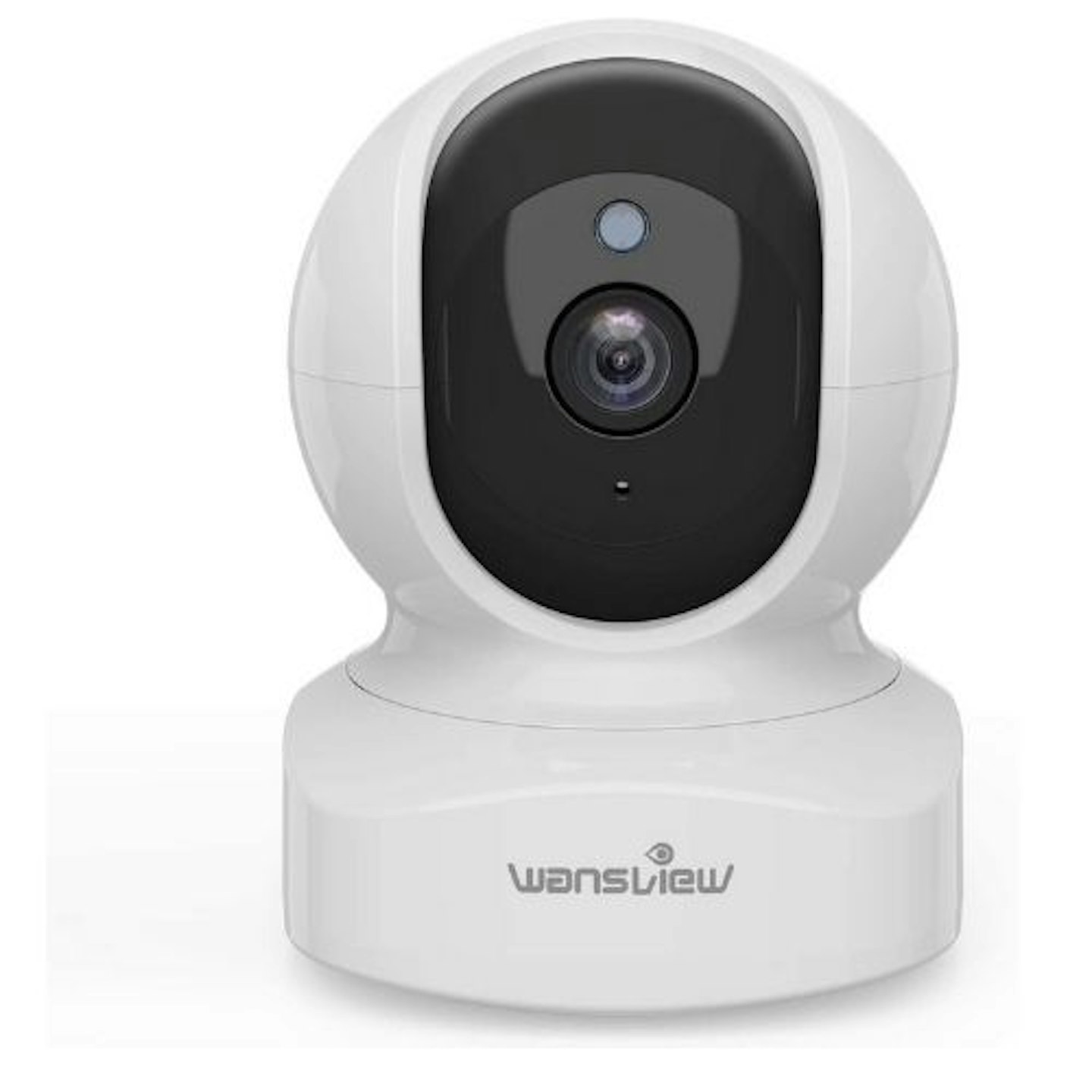 Amazon
Description
This Wansview camera is great for someone who needs a quick, easy solution to keeping an eye on
Pros
360-degree coverage and pan and tilt
The app can play four live camera streams
Cons
Some customers have commented that they are hesitant about Wansview's cloud storage and would prefer to save footage directly to their devices. Though you can put a Micro SD card in the camera
Another two-way audio and 1080p resolution, this is a staple choice for a new pet camera. You can grab this in black or white to suit your room.
Key features
Includes: Built-in microphone and speaker, motion detection, smart pan, tilt, zoom
Size: 13.4 x 11.2 x 9cm
Resolution: 1080p
Viewing area: 105 degree wide-angle
Colour: White or black
Customer Review: "Only had the camera a couple of day but it was quite easy to set up and the app is reasonably good. Took a bit of time to find where I can watch clips that are saved on my memory card (refuse to pay for a subscription)."
Best pet camera for monitoring remotely
on sale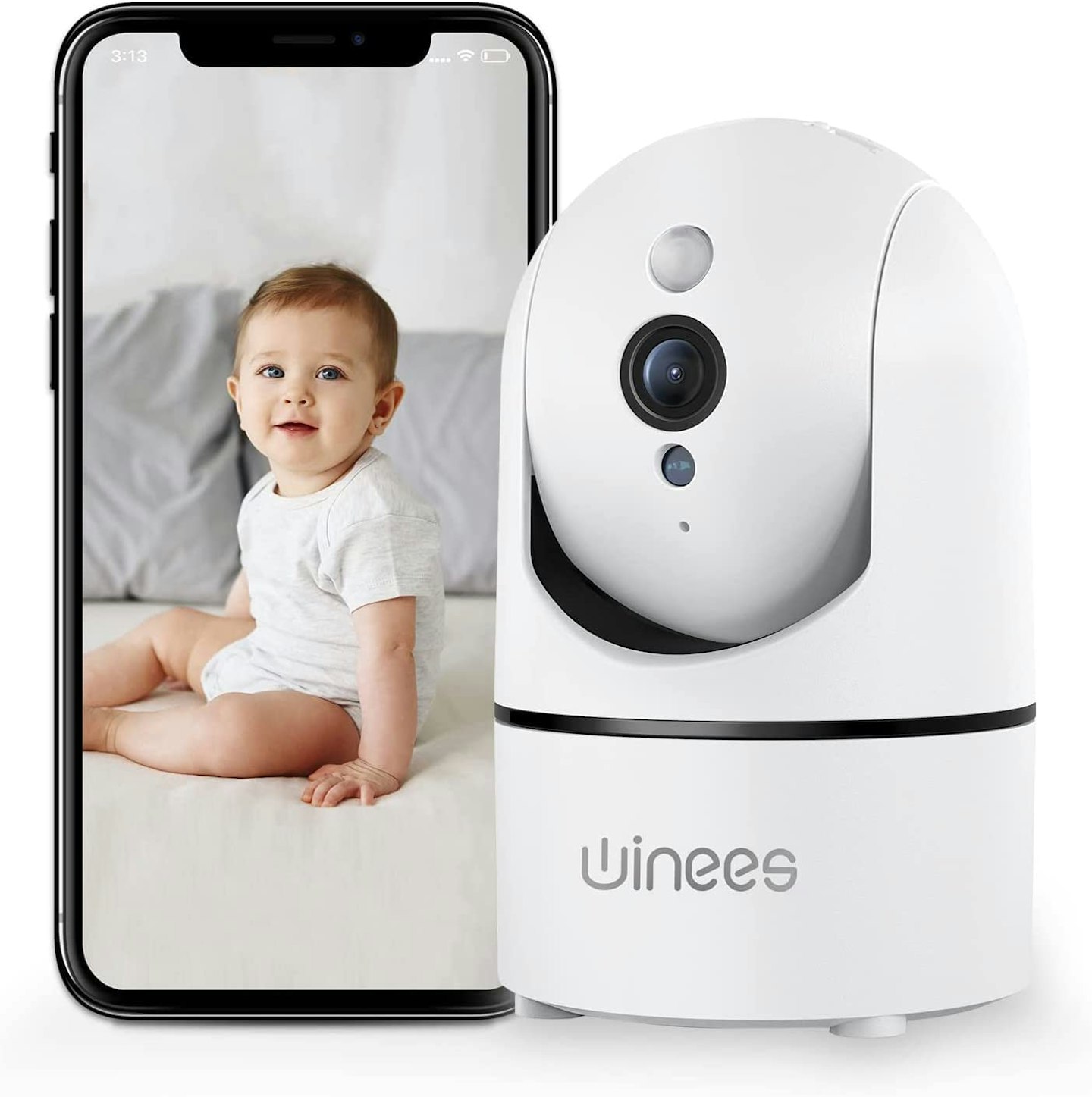 Amazon
Description
The picture quality is the biggest selling point of this camera, with a 1080p resolution and night
This is a little bit tricky to set up because a micro SD card isn't included so you'll have to grab one of those. Otherwise, though, we like that it has sound and motion detection as well as two-way audio.
Key features
Includes: Night vision, sound and motion detector, two-way audio
Size: 10 x 6 x 8cm
Resolution: 1080P
Viewing area: 120-degree angle
Colour: White
Customer Review: "Excellent picture. You Can move the camera position by moving your fingers on the phone screen when you keep an eye on your pets. It has a two-way mic so can calm animals if getting boisterous. The picture is so clear and easy to install. The picture screen shorted from mobile whilst out - well worth the money. Easy to set up elsewhere. We change rooms and use it for grandson when he stays."
VERDICT: Which is best?
Although all six of these pet cameras were great in different ways, our top pick for every pet owner is their Furbo dog camera, which simply has it all. We love the treat dispenser, and it also comes with a barking sensor and 1080p camera which also allows night vision. Slightly pricier than our other options, but a great tool if you need to work with an anxious or naughty pet.
Keep an eye on your pet and make sure they're safe with any of our top picks of the best pet cameras. All great options, here's why they made it onto our top spots.
The best all round pet camera: Victure 1080P Wifi Camera.
Best pet camera for size: EZVIZ C1C 720p Indoor Camera
The best budget pet camera: Wansview Wifi IP Camera
Best pet camera for monitoring remotely: Winees Pet Camera WiFi Security Camera
The best pet camera for easy set up: TCP Smart Wifi Security Camera
FAQs
Are pet cameras worth it?
If you're away from home and are often thinking about how your dog is doing at home, investing in a pet camera is definitely worth it. Peace of mind is everything when you're an animal lover and the ability to check in with your pup helps settle worries and anxieties about what they get up to when they're home alone. The experts over at Furbo have revealed that their cameras have saved thousands of dogs' lives over the years through continuous innovation and features that have been specifically designed to keep dogs safe and happy.
There are tonnes of benefits of pet cameras, including minimising separation anxiety and keeping an eye on little naughty puppies for the first time. Here's a full list of benefits:
• Built-in speakers and ultra-sensitive microphone allows you to hear and speak to your dog, giving them the comfort of a familiar voice throughout the day
• Can tell if there is a security threat in your home
• Some offer a 360 degree rotating view meaning you can see every corner of your home
• HD camera and night vision
• Barking alerts, meaning you get delivered notifications to your smartphone
• WiFi and Bluetooth capabilities that are compatible with both iOS and Andriod
• Every Furbo Dog Camera comes with a free 30-day trial of Furbo's exclusive AI subscription service. Furbo Dog Nanny helps you care for your dog around the clock with such features as Cloud Recording, Smart Alerts, and Doggie Diary. Smart Alerts also include Activity Alerts, Person Alerts, Home Emergency Alerts, and more.
Things to consider when buying a pet camera
Even though they have loads of benefits, it is important to consider the following things when you're looking into buying a camera to keep an eye on your beloved pet.
• You will need a stable WiFi and mobile connection for the camera to work at its very best. An unstable connection can be known to cause issues
• They are expensive but the features are worth the splurge if you know you'll get a lot of use out of the camera
How do I know my pet is safe at home?
By using any of these best pet cameras, you can know your dog, cat or any other animal is safe and sound in your house without any accidents.
Keeping an eye on them with tracking cameras including motion and audio detection means you can get live updates on what's happening at home, and keep yourself happy when you're out. Most of the time, things will be fine. However, accidents can happen and it's great to know what's going on when it does.
Whether you need a cheaper, easy option or a high-end pet camera with a dispenser, these are the top picks and we would recommend them to all pet owners.
Caitlin Casey is a Senior Writer for Take a Break.