If you've added a new pooch to your family, there are loads of things to think about and essentials to buy your new puppy. From dog food to tackling pet hairs, it can be overwhelming and exciting at the same time. One thing you don't want to forget with a young pup, though, is toilet training. Check out our top choices of puppy pads below.
With most pets, you will have to go through training, but toilet training is definitely at the top of the list when it comes to puppies. Before your dog has been fully vaccinated, you can't take them out for their usual walks, but that doesn't stop them from needing the loo. If you have a garden or outside space, puppy training pads can work as a training tool to eventually lead them out to the garden, showing them where to go.
Black Friday deals on puppy training pads 2023
We interrupt the regularly scheduled content to let you know that although Black Friday is over, there's still time to grab some last chance Black Friday deals on puppy training pads. These are the retailers that still have deals available or keep scrolling to continue reading our buyer's guide.
Shop the best puppy training pads deals: Pets at Home | ZooPlus | VioVet | Amazon
33% off: Good Boy Puppy Training Pads 100-Pack, WAS £28.44, NOW £19
20% off: Nobleza - 50 x Ultra Absorbent Puppy Training Pads, WAS £14.99, NOW £11.99
If you don't have your own green space, using toilet pads while they're young can help save your carpets as they progress in their training. Puppy training pads are square or rectangular mats that you put inside your house or out in the garden to teach your pup where and when to pee or poo. They are usually super-absorbent and leak-proof to ensure the mess is easily cleaned and mopped up.
Best puppy training pads at a glance:
• Best affordable puppy pads: Amazon Basics Pet Training Pads
• Best leak protection puppy pads: Simple Solution Premium Dog and Puppy Training Pads
• Best absorbent puppy pads: Out! Go Here Absorbent Dog and Puppy Pads
• Best reusable puppy pads: PET MAGASIN Pet Training Pads with Waterproof Bottom
If you're frustrated with your doggy peeing on your carpet or in the kitchen, it may be time to invest in these training mats. We've rounded up our favourites. If you want to know more about how to toilet train your dog scroll to the FAQs at the end of this article.
Best puppy training pads
Best affordable puppy pads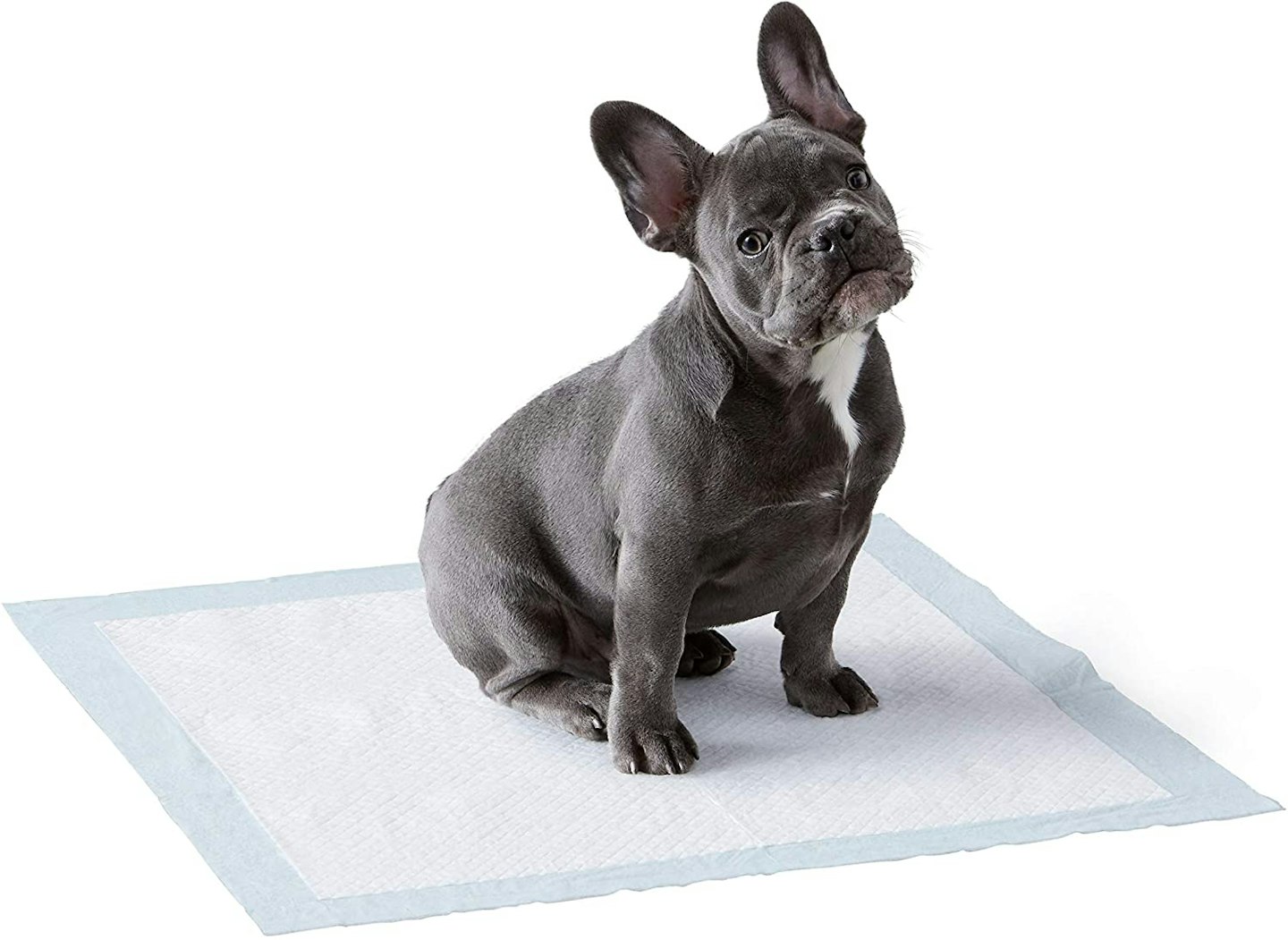 Amazon
Description
Accessible, efficient and great value for money, we're kicking off our choices with these Amazon
Pros
Quick dry
Leak-proof
Choose different pack sizes
Best absorbent puppy pads
on sale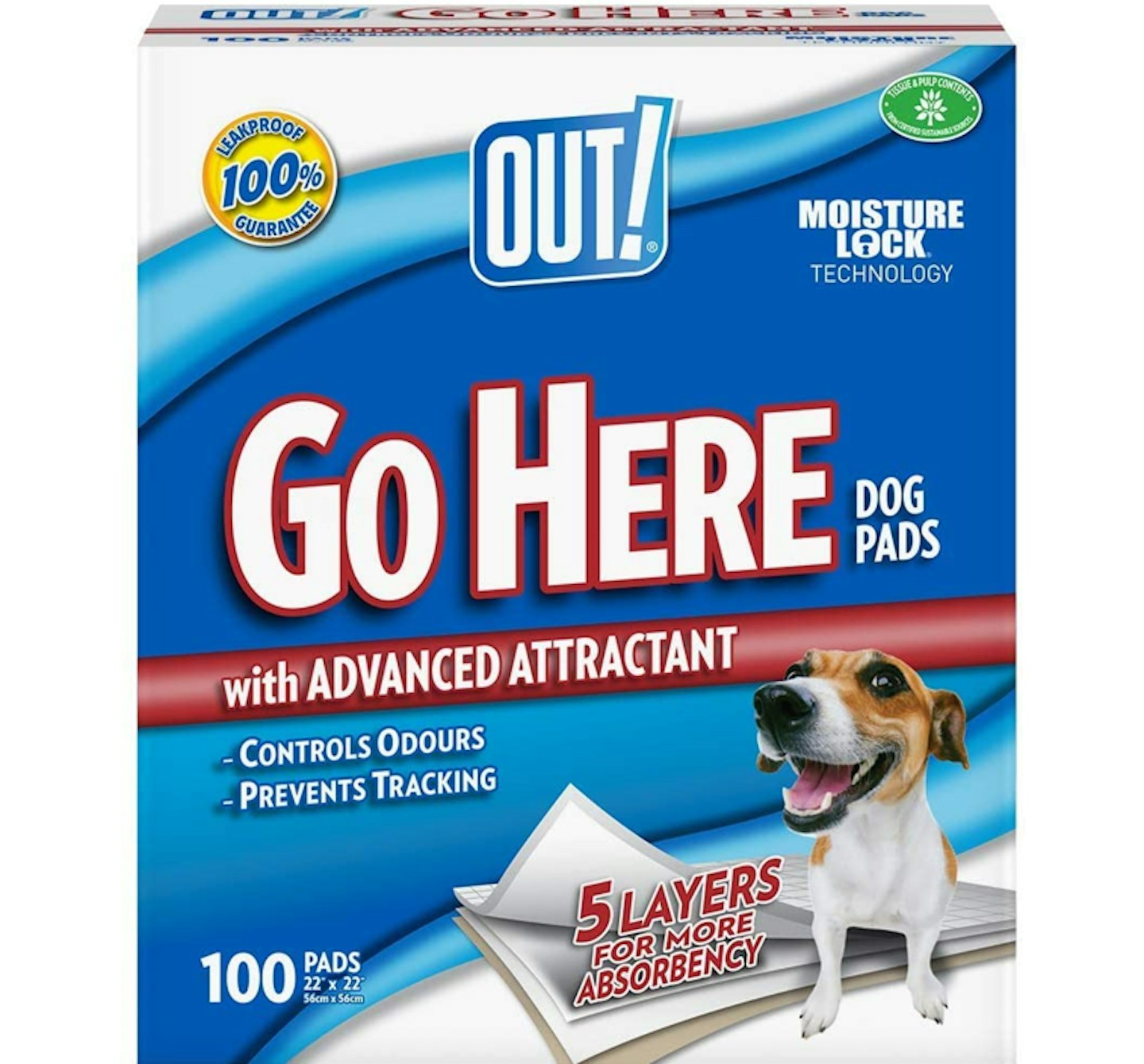 Amazon
Description
These multi-purpose OUT! Go Here Absorbent Dog and Puppy Pads work well with their moisture-lock
Pros
Moisture-locked
Built-in puppy attractant
Multiple pack options
Best reusable puppy pads
On sale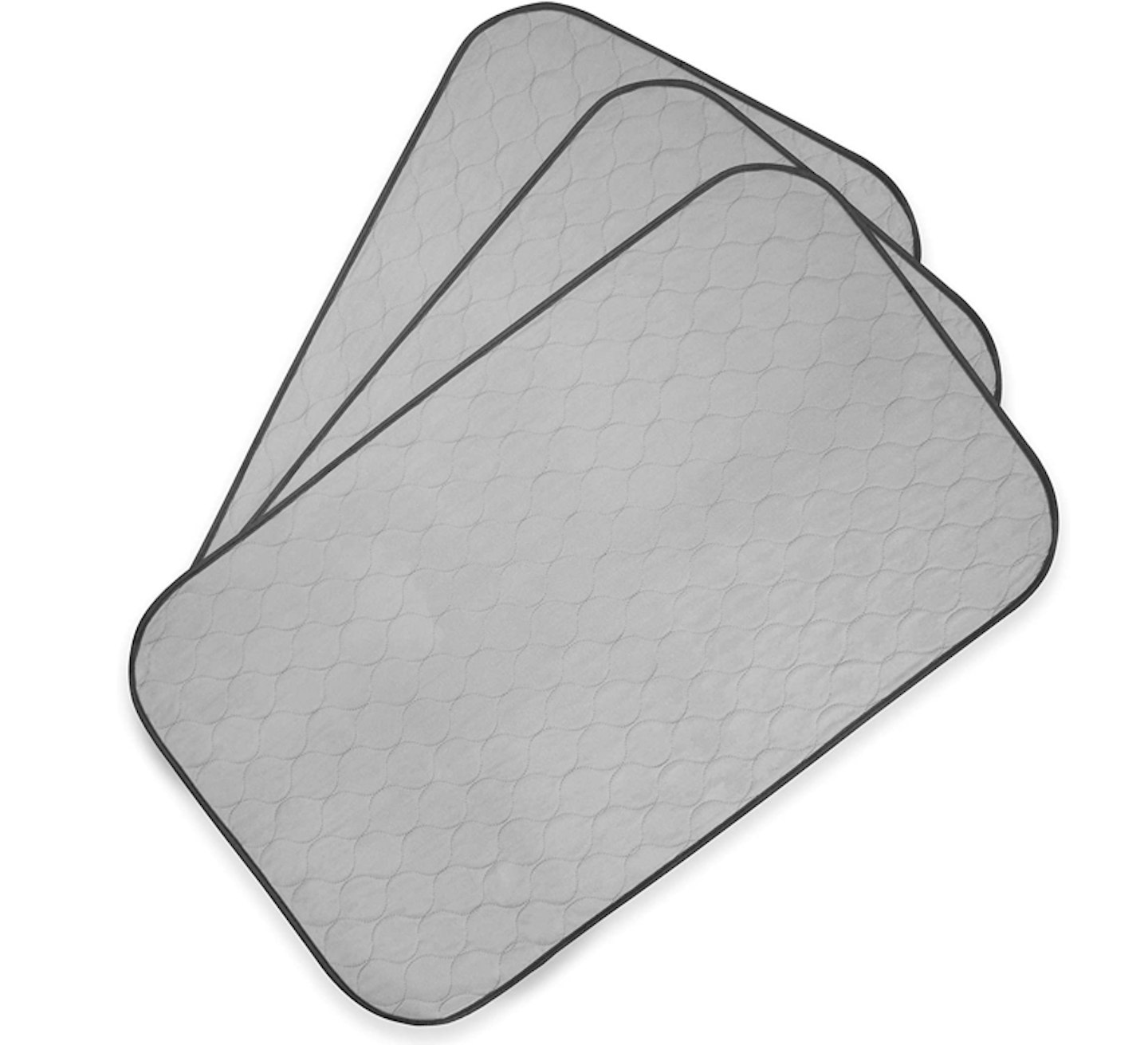 Amazon
Description
If you're looking to cut down on your disposable waste, check out these PET MAGASIN reusable puppy
Pros
Reusable and washable
Super affordable
Waterproof bottom
Different sizes
Best synthetic puppy training grass mat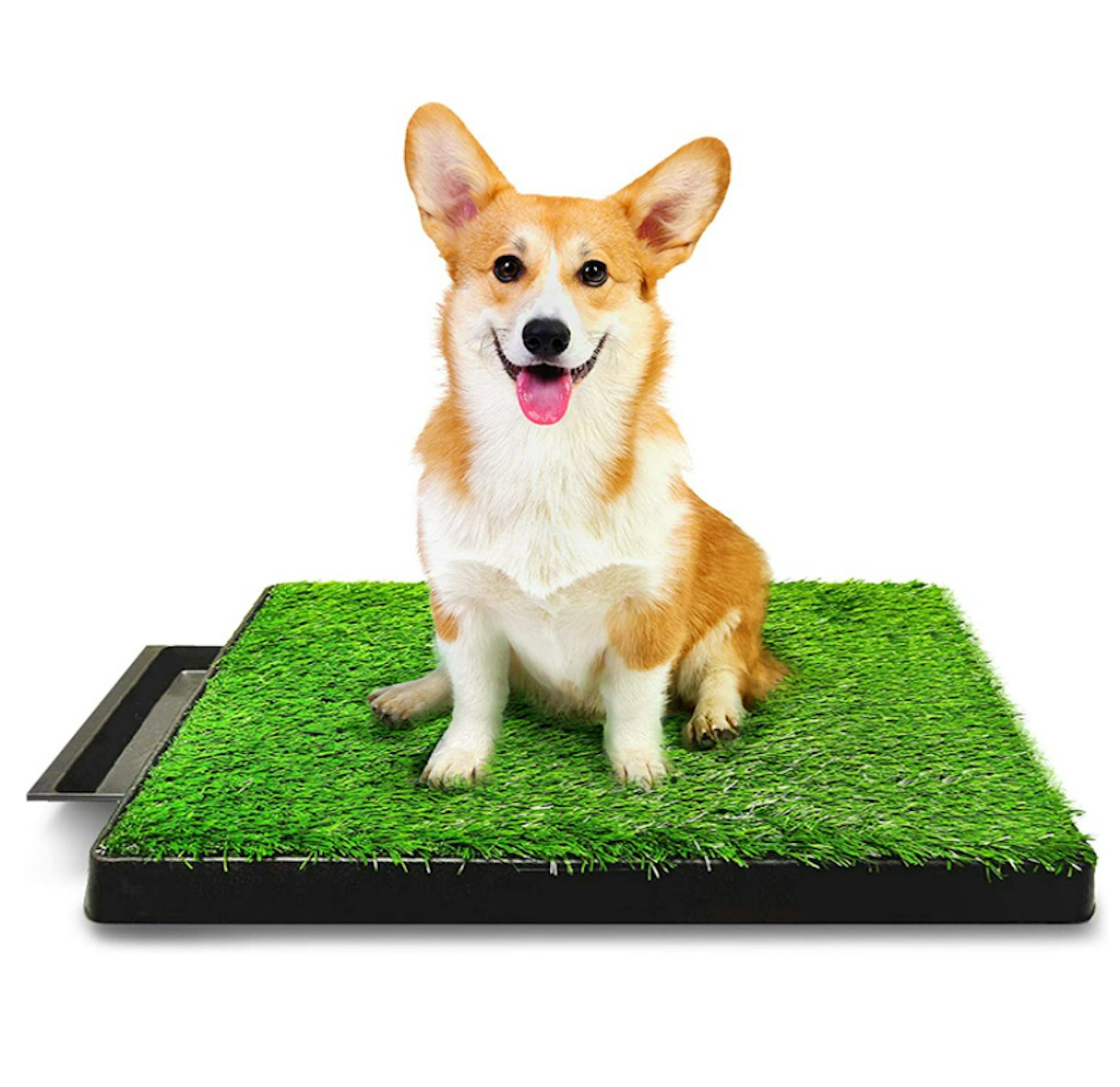 Amazon
Description
If you want to teach your dog to mess outside before they're allowed out, check out this reusable
Pros
Three-piece system
Extra durable
Eco-friendly
Reusable for sustainability
Best sustainable puppy pad
Description
While puppy pads are cheap, they're not the most sustainable choice, taking hundreds of years to
Pros
Real grass makes it easier to train your dog
Good for the planet
Subscription option
Cons
Real grass needs extra care
FAQs
How do I toilet-train my puppy?
At first, it can be exciting to bring a puppy into a new home, but bringing up a puppy comes with the responsibility of training them. It can take between four and six months for your puppy to be completely trained.
Like humans, every dog is different and it can take a while for some puppies to grasp it, while others will get the hang of it quickly. Here are some of our top tips for puppy toilet training.
Routine is key
The more you put into training, the more your puppy will get out of it. Use positive reinforcement, and think about timings and rewards every time your puppy goes. You may have to wait around a while if you're taking your puppy out or putting them on mats at certain times, but it will be worth it when they start to recognise their behaviour. You can also teach them a command associated with using the toilet, such as 'go potty'.
Place a toilet area in your house
With puppy training mats, you can establish a secure area that your puppy can use to do their business. Remember to use rewards-based training and keep up the routine within the toilet area, so your puppy learns more quickly.
Don't stress
Your puppy is young and learning, so it's likely that accidents are going to happen. Even if there's an accident around the house, don't get fed up or frustrated - your puppy can't help it! If you catch them in the act, move them before they've finished and then clean up. Don't scold them, as this can be counter-productive. Remember: consistency is key.
Caitlin Casey is a Senior Beauty & Fashion Products Writer for Take a Break Pets.